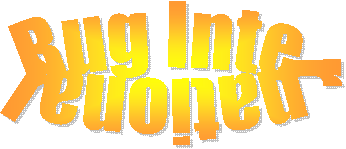 ---
order Rugs by phone! (425) 643-2619 we accept all major credit cards! personal checks & money orders accepted! 30- day 100% Satisfaction Guarantee!! Highest Quality Rugs Online! Direct Importer of The Finest Machine Made Oriental Area Rugs Betty Boop Rugs Contemporary Rugs / Modern Rugs ANIMALS RUGS / ANIMAL PRINT RUGS AFRICAN RUGS SOUTHWESTERN RUGS PHOENIX DESERT LODGE SOUTHWEST RUGS SOUTHWEST RUGS CELESTIAL RUGS/ASTROLOGY RUGS/SUN RUGS/MOON RUGS/STAR RUGS UFO EXTRA TERRESTRIAL RUGS MEXICAN RUGS / SOUTHWESTERN RUGS / KLAK CONTEMPORARY RUGS FRENCH RUGS / CHINESE RUGS - ORIENTAL RUGS / AUBUSSON RUGS PERSIAN RUGS - TRADITIONAL RUGS KIRMAN Southwest Rugs Art Silk Tribal Rugs Art Silk New* Contessa 3 pc. Bathroom Set New* Southwest 3pc. Bathroom Set New* Southwest Outdoor Doormats Custom order any special Oriental Area Rugs not Displayed! Satisfaction Guaranteed!! or your Money Back Guarantee!!! e-mail RugInternational@aol.com Shop Securely | Conditions of Use | Legal Policies | Privacy Statement Copyright © 2003 Rug International Inc.

For more information about rugs please click on the link title below:

If you need more information about area rugs you will find a very informative website at Rug International Inc..
rugs | area rugs | oriental rugs | runner | runners | Betty Boop | Betty Boop rugs | animal rugs | animal print rugs | Contemporary rugs | Traditional rugs | modern rugs | Aubusson rugs | Persian rugs | imported rugs | kids rugs | African rugs | southwest rugs | Tribal rugs | rug international | international rugs | |
---
This Page is created by Apex Pacific Pty Ltd
Email: sales@apexpacific.com Web: http://www.apexpacific.com/